Recently logged some aero activity on 6631 kHz from Eastern Russia. This is one of the RDARA (Regional and Domestic Air Route Area) used by Petropavlovsk ACC. They were working a couple United flights both reporting at position BUMEN out over the Sea of Okhotsk, flying eastbound towards SENOR, right near the Kamchatka peninsula.
Screenshot from Flightaware showing the approximate position of United 896.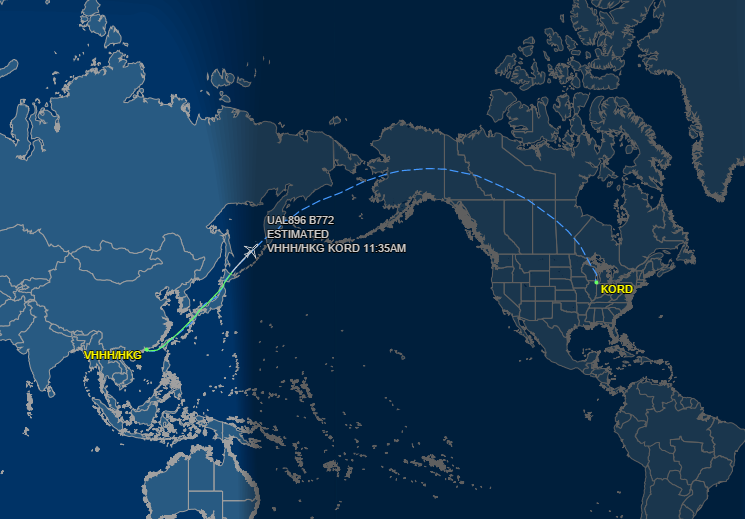 And as usual, here is an audio clip of United 896 and United 110 in comms with Petropavlovsk Control for your enjoyment.
Tags: aviation