You are currently browsing articles tagged inmarsat.
New York Radio testing satcom voice with FedEx 8 – a Boeing 777-F (N843FD) en route from Memphis to Dubai.
Tags: inmarsat
New York Radio in comms with Turkish 801 on Inmarsat voice about attempting comms on HF and their request for weather deviation. New York gave their HF freqs of 17946 primary, 13306 for secondary. Turkish 801 was en-route from Istanbul to Bogota Colombia. Aircraft is a Boeing 777-300 registration TC-JJN.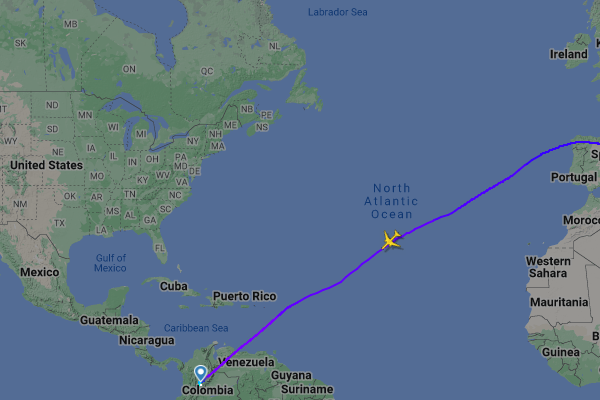 Tags: inmarsat
Satcom voice traffic from San Francisco taking a position report from New Zealand 28 – who was at 18N 120W. Gave HF frequency assignments of 8843 and 5574. The flight is a Boeing 787-9 Dreamliner (ZK-NZQ) en-route from Auckland to Houston.
Tags: inmarsat
Satcom with Edmonton Center talking with Qatari 7P regarding HF assignment for Gander. 8891 primary, 4675 secondary. The flight is an Airbus A350-1000 (A7-ANJ) en-route from Doha to Los Angeles.
Tags: inmarsat